Top Rail Fence
Chattanooga, Tennessee
At Top Rail Fence, you can trust our expert fence contractors to get the job done right. Find professional fence installation services to secure your business or agricultural property. And see what makes us one of the best fence companies near you in Chattanooga, TN. Contact us to start a project with your local Top Rail Fence team today!
Get Your Free Estimate
All Fields Required
Get Your Free Estimate
All Fields Required
"*" indicates required fields
Areas Served
Middle Valley
Soddy Daisy
Signal Mountain
Red Bank
Harrison
Collegedale
East Brainerd
Dayton
Trenton
LaFayette
Chatsworth
Ringgold
Fort Oglethorpe
View All
Hours
Friday
9:00 am to 5:00 pm
Saturday
9:00 am to 4:00 pm
Sunday
8:00 am to 3:00 pm
Monday
9:00 am to 5:00 pm
Tuesday
9:00 am to 5:00 pm
Wednesday
9:00 am to 5:00 pm
About Top Rail Fence
It's our mission to deliver top quality fencing made to stand for years to come. That's been true since we were a small Veteran-owned fence company in South Carolina, to today as we proudly serve communities across the country. We provide free on-site estimates for each fencing project, from planning to choosing the best materials for your needs, and finish the job with expertly executed fence installation. Our Top Rail Fence team supports you at every step. Ready to get started? At your North Georgia Top Rail Fence we build wood fences, aluminum fences, chain link fences, vinyl fences, railings, and gates for residential, commercial, and agricultural properties. See why our customers trust us to provide lasting fencing, with every rail and every post.
Expert Fence Installation for Your Unique Needs
Boost the appeal of your home, safeguard your land, or secure your thriving business, with our dependable fencing solutions. Our team is ready to help you find the right fence design and style; explore our expert services and transform your outdoor spaces.
Residential Fencing
Choose professional fencing that complements your home's unique style. Explore residential fencing solutions for extra privacy, outdoor entertaining spaces, and increased safety for kids and pets.
View Residential Services
Commercial Fencing
Explore durable fencing built for your business's security. Install commercial fencing to control access to your property and add barriers to conceal employee-only zones. We can even repair your existing fences and gates.
View Commercial Services
Agricultural Fencing
Protect the herd and rein in rural acreage with fencing for farms and ranches. Keep horses and livestock safe with an easy-to-use fencing and gate system built just for you — we can even help set it up.
View Agricultural Services
Fencing Products at Top Rail Chattanooga
You can't go wrong with our huge selection of fencing products that are made to last and easy to maintain. For added privacy, security, and curb appeal, explore our range of fencing styles, designs, and materials options to make the perfect choice for your property.
See What We've Built
Need help envisioning what your fence will look like? Explore our gallery for examples of fencing projects we've completed for homeowners, businesses, and farm and ranch owners.
The time it takes to install a fence all depends on the size of the project. You can expect most fence installations to take anywhere from two to four days. When you
get a free estimate
with Top Rail Fence, our experts will provide timing based on your specific job.
When choosing the best type of fence for your home or business, it's important to carefully consider the purpose of your new fence. Do you want a fence that provides added security, privacy, or one that serves as more of a decorative division of space? Our Top Rail Fence team can help you find
fence styles
and designs that meet your needs, fit your budget, and provide a long-lasting fencing solution.
Whether you will need a permit to install a fence largely depends on where you live. More densely populated areas are more likely to require one, while that may not be the case for rural areas. There may also be regulations on how tall your fence can be. The best way to find out if you need a permit is to check with your local government.
The price to install a fence depends on the material and time it takes to complete the project.
Requesting a free estimate
from Top Rail Fence is the best way to get an idea of the price of your project. Plus, our experts can answer your questions about
fence types
and how to get the most value for your fencing job.
Meet The Team
Meet The Team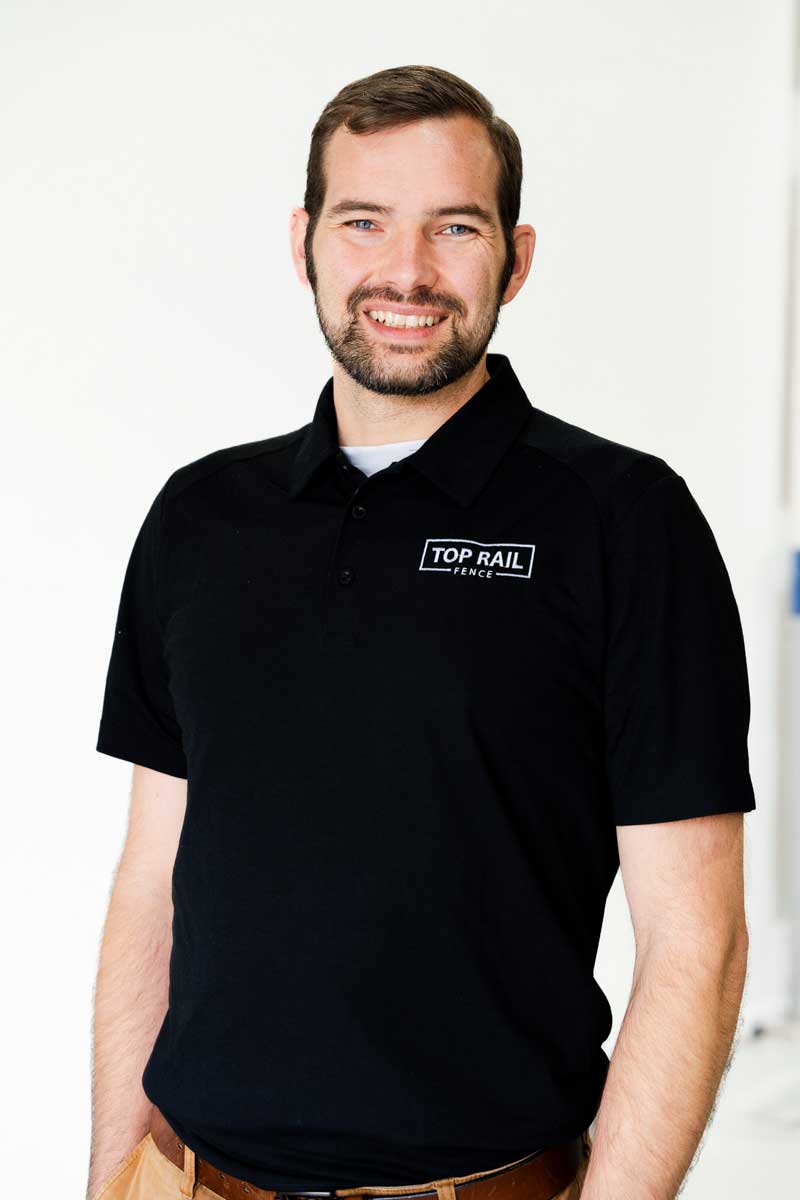 Meet Derrek Long, the owner of Top Rail Fence Chattanooga, Tennessee. Originally from Utah, Derrek, along with his wife Meredith, made the move to Chattanooga to be closer to family as they raise their two young daughters. With a diverse background that includes roles in agriculture, supply chain management, and operations, Derrek brings a wealth of experience to this new joint-venture with his father-in-law. Derrek holds a science degree in Biochemistry from Utah State and an MBA in Business Operations from the University of Colorado.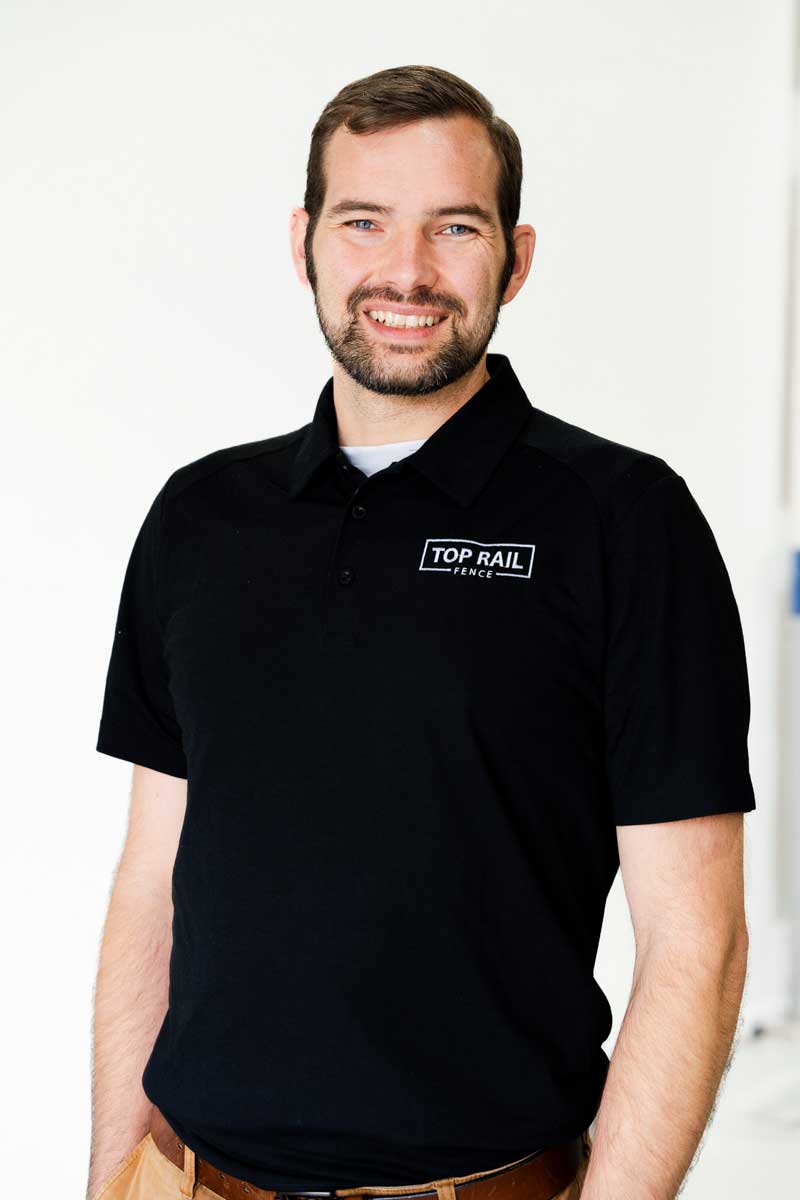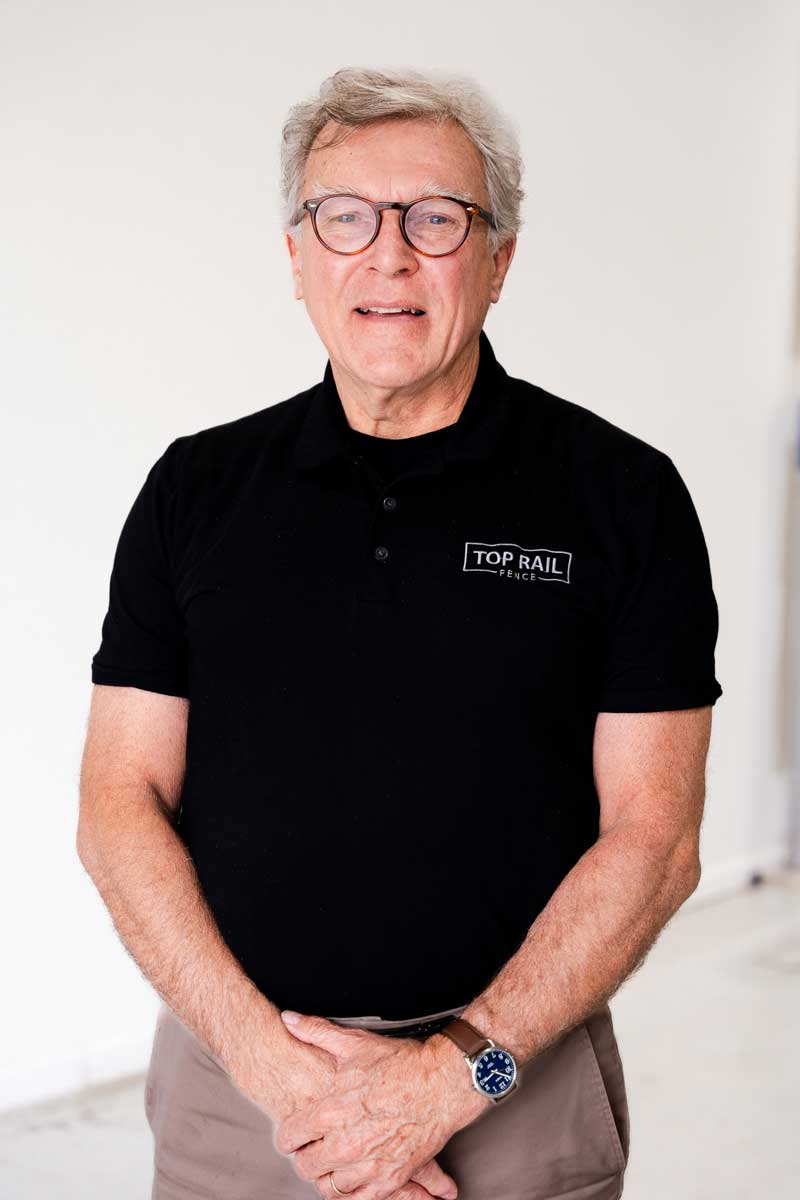 Derrek's father-in-law Gary is an integral part of the Top Rail Fence team and has been a resident of the Chattanooga area for almost four decades. While Gary initially grew up on a tobacco farm in eastern North Carolina, his career path led him to become a pastor, ministering to the spiritual needs of multiple generations in the tri-state area. Gary's deep ties to the community and his passion for well-tended gardens make him an invaluable asset to the business. They both find inspiration in the city's rich history, natural beauty, and the strong sense of heritage that permeates the region. Together, Derrek and Gary aim to provide high-quality fencing solutions to Chattanooga and contribute to the community's growth and prosperity.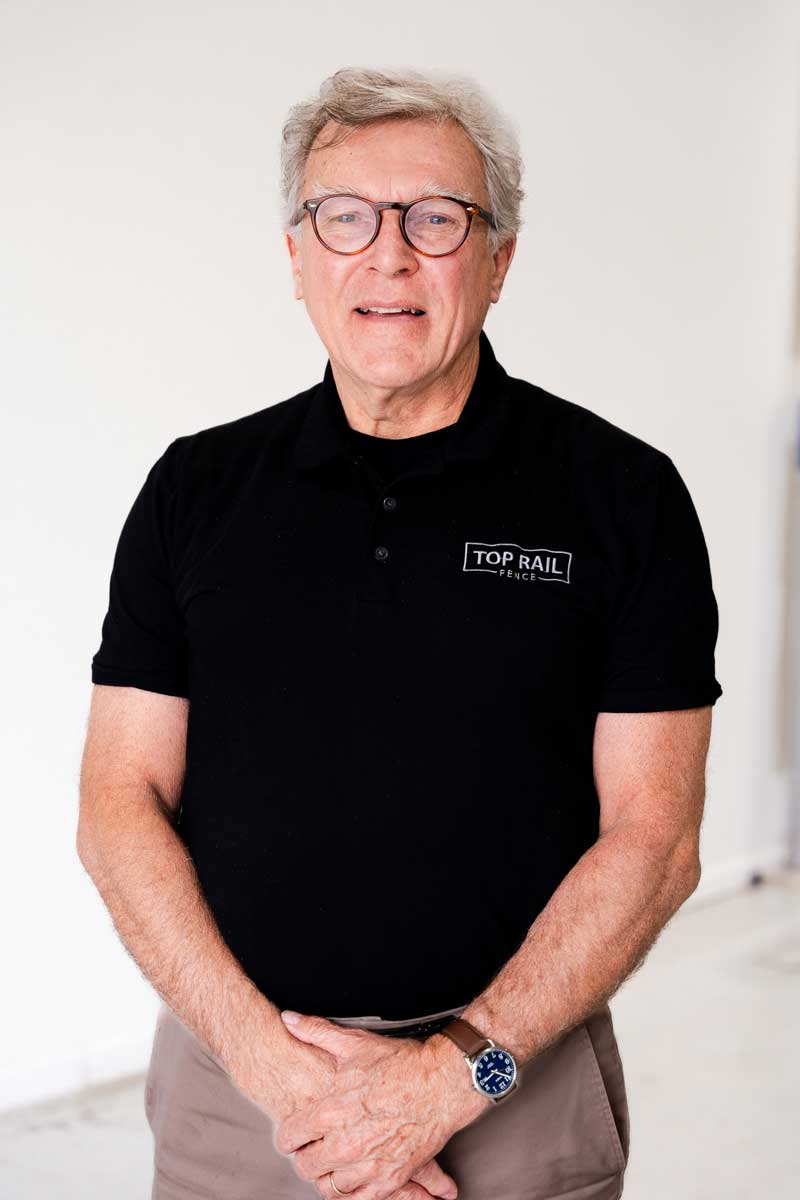 About Chattanooga
In the foothills of the Appalachian Mountains, the city of Chattanooga, TN captivates visitors and residents.
Here are some fun activities you can enjoy in Chattanooga, TN:
Take a scenic drive up Lookout Mountain and visit Rock City Gardens to explore unique rock formations and breathtaking views.

Descend into the depths of Lookout Mountain to discover the awe-inspiring Ruby Falls. Guided tours take you through the cave system, leading to this hidden natural wonder.

Step back in time and enjoy a scenic train ride through the beautiful Tennessee Valley Railroad Museum. It also hosts special events and themed train rides throughout the year.
While exploring Chattanooga, TN, consider enhancing the appeal of your property with Top Rail Fence, the dependable fencing company offering a variety of styles and reliable services tailored to your requirements. Call today to get a free estimate.