Top Rail Fence
Kirkland, Washington
Reviews
Read more
At Top Rail Fence, you can trust our expert fence contractors to get the job done right. Find professional fence installation services to secure your business or agricultural property. And see what makes us one of the best fence companies near you in Kirkland, TX. Contact us to start a project with your local Top Rail Fence team today!
Get Your Free Estimate
All Fields Required
Get Your Free Estimate
All Fields Required
"*" indicates required fields
Areas Served
Hours
Friday
9:00 am to 5:00 pm
Saturday
9:00 am to 4:00 pm
Sunday
8:00 am to 3:00 pm
Monday
9:00 am to 5:00 pm
Tuesday
9:00 am to 5:00 pm
Wednesday
9:00 am to 5:00 pm
About Top Rail Fence
It's our mission to deliver top quality fencing made to stand for years to come. That's been true since we were a small Veteran-owned fence company in South Carolina, to today as we proudly serve communities across the country. We provide free on-site estimates for each fencing project, from planning to choosing the best materials for your needs, and finish the job with expertly executed fence installation. Our Top Rail Fence team supports you at every step. Ready to get started? At your North Georgia Top Rail Fence we build wood fences, aluminum fences, chain link fences, vinyl fences, railings, and gates for residential, commercial, and agricultural properties. See why our customers trust us to provide lasting fencing, with every rail and every post.
Expert Fence Installation for Your Unique Needs
Boost the appeal of your home, safeguard your land, or secure your thriving business, with our dependable fencing solutions. Our team is ready to help you find the right fence design and style; explore our expert services and transform your outdoor spaces.
Residential Fencing
Choose professional fencing that complements your home's unique style. Explore residential fencing solutions for extra privacy, outdoor entertaining spaces, and increased safety for kids and pets.
View Residential Services
Commercial Fencing
Explore durable fencing built for your business's security. Install commercial fencing to control access to your property and add barriers to conceal employee-only zones. We can even repair your existing fences and gates.
View Commercial Services
Agricultural Fencing
Protect the herd and rein in rural acreage with fencing for farms and ranches. Keep horses and livestock safe with an easy-to-use fencing and gate system built just for you — we can even help set it up.
View Agricultural Services
Fencing Products at Top Rail Eastside Seattle
You can't go wrong with our huge selection of fencing products that are made to last and easy to maintain. For added privacy, security, and curb appeal, explore our range of fencing styles, designs, and materials options to make the perfect choice for your property.
See What We've Built
Need help envisioning what your fence will look like? Explore our gallery for examples of fencing projects we've completed for homeowners, businesses, and farm and ranch owners.
5.0
(3 reviews)
Gloria Leach
Thank you for building our dog run. Your team did a great job. I would recommend!
Diana Richardson
Top Rail Fence was building my neighbors fence and we asked if they could do ours as well. They provided a quote on the spot and said they could have it done within two days. They were here when they said they would and completed the work within the time quoted. They cleaned up and we love the great job they did. In fact, we will use them again for our back fence.
Rian Takahashi
It was an awesome experience working with top rail fence east side! They stayed within their quote and the quality and service was second to none. Every time I come home or leave my house I see the fence and it makes me happy that they helped me make the right choices on style.
The time it takes to install a fence all depends on the size of the project. You can expect most fence installations to take anywhere from two to four days. When you
get a free estimate
with Top Rail Fence, our experts will provide timing based on your specific job.
When choosing the best type of fence for your home or business, it's important to carefully consider the purpose of your new fence. Do you want a fence that provides added security, privacy, or one that serves as more of a decorative division of space? Our Top Rail Fence team can help you find
fence styles
and designs that meet your needs, fit your budget, and provide a long-lasting fencing solution.
Whether you will need a permit to install a fence largely depends on where you live. More densely populated areas are more likely to require one, while that may not be the case for rural areas. There may also be regulations on how tall your fence can be. The best way to find out if you need a permit is to check with your local government.
The price to install a fence depends on the material and time it takes to complete the project.
Requesting a free estimate
from Top Rail Fence is the best way to get an idea of the price of your project. Plus, our experts can answer your questions about
fence types
and how to get the most value for your fencing job.
Meet The Team
Meet The Team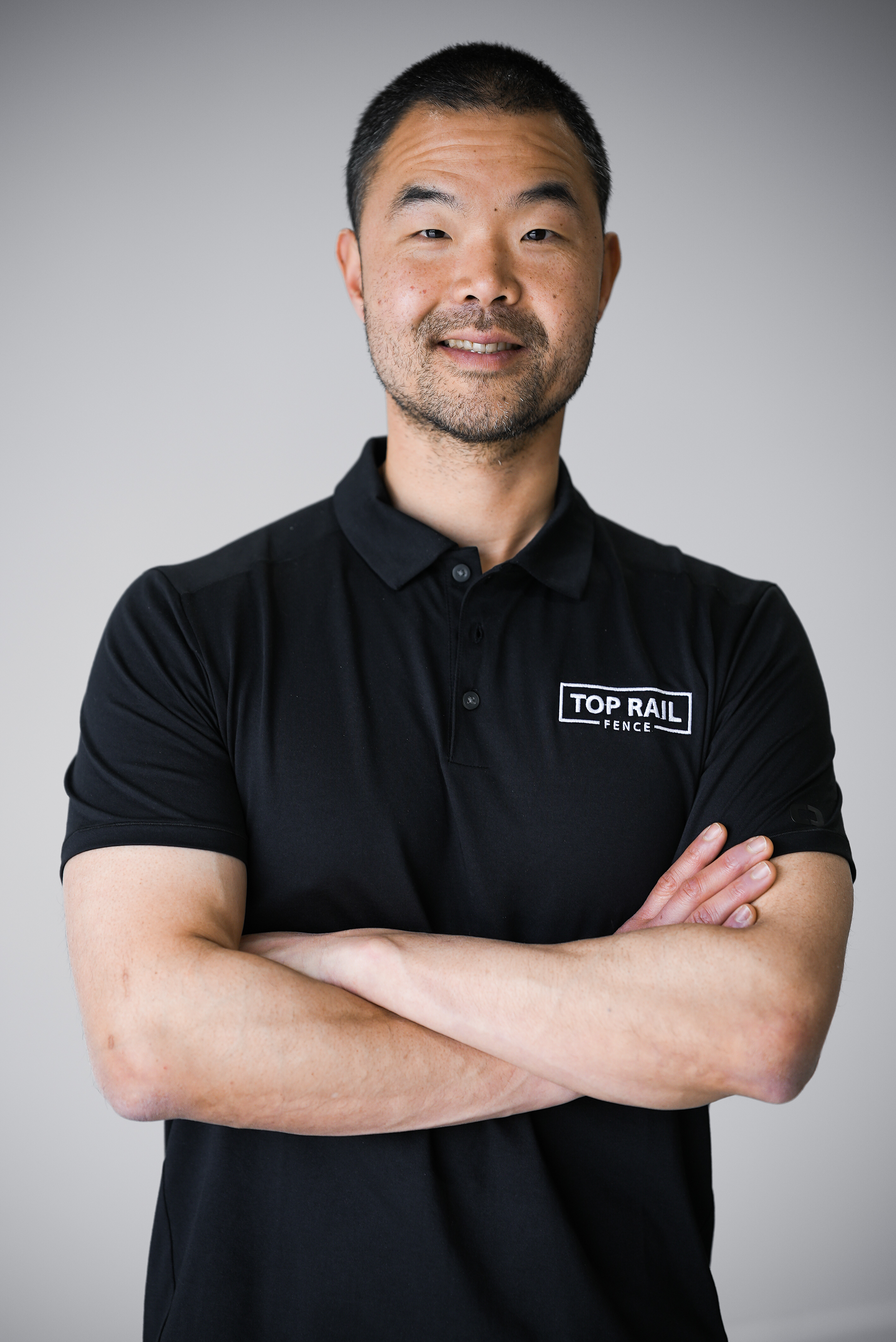 Jay Ohm grew up in Seattle and built his career as a global real estate advisor with Sotheby's International Realty, specializing in the Eastside market. He is a University of Washington alumnus and a trusted authority in the local real estate market with extensive knowledge of HOAs and CC's. Jay is also an entrepreneur and has owned and operated businesses for 22 years, including franchise hotels for the past 16 years. Jay is on a mission to give back, with an innovative approach to youth leadership and community involvement through resources derived from business success. In addition to his professional accomplishments, Jay is an adoring family man with a wife and four children. He's proud to join Gabe in bringing Top Rail Fence to the Pacific Northwest, using his extensive knowledge of the industry to ensure a seamless experience for homeowners.'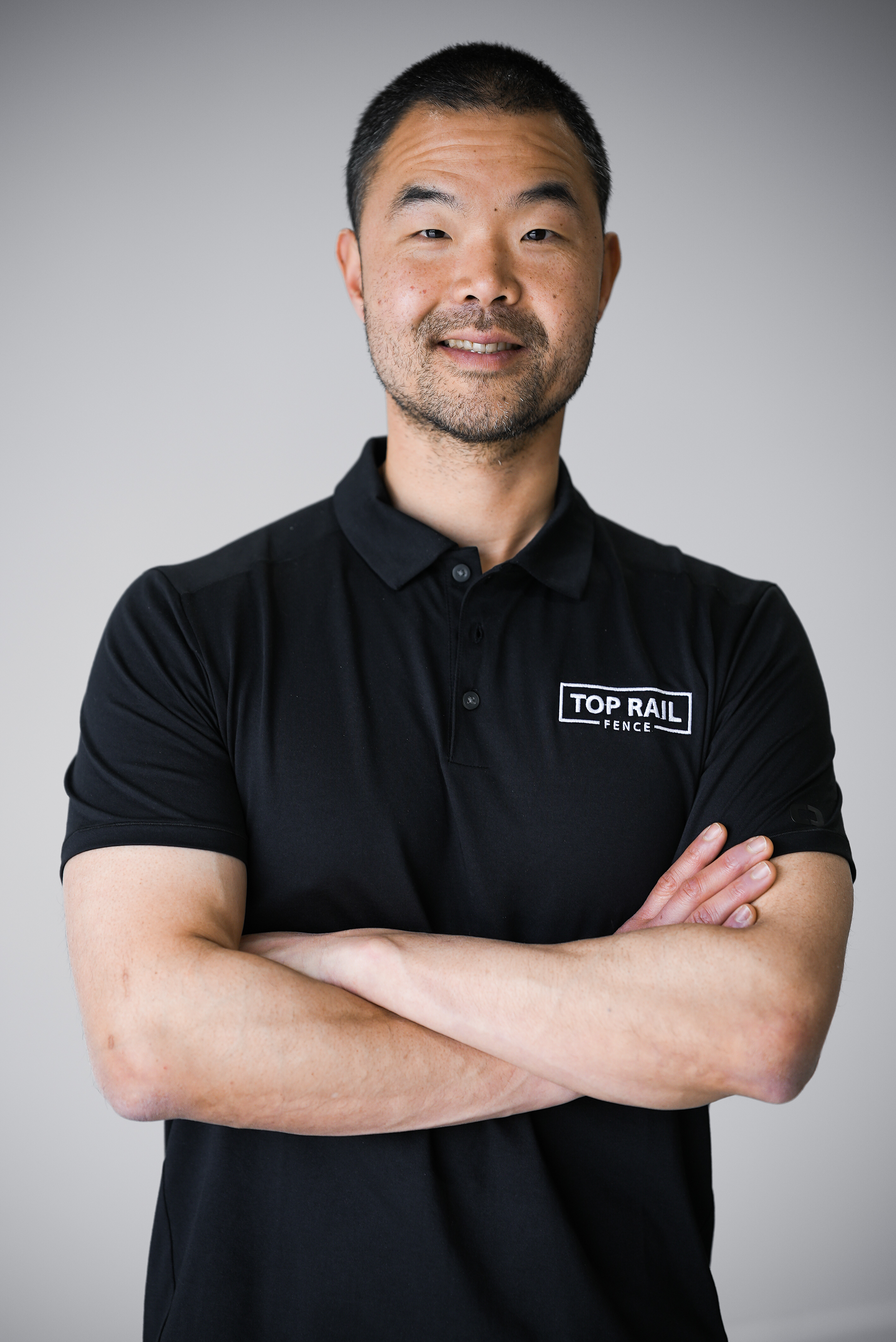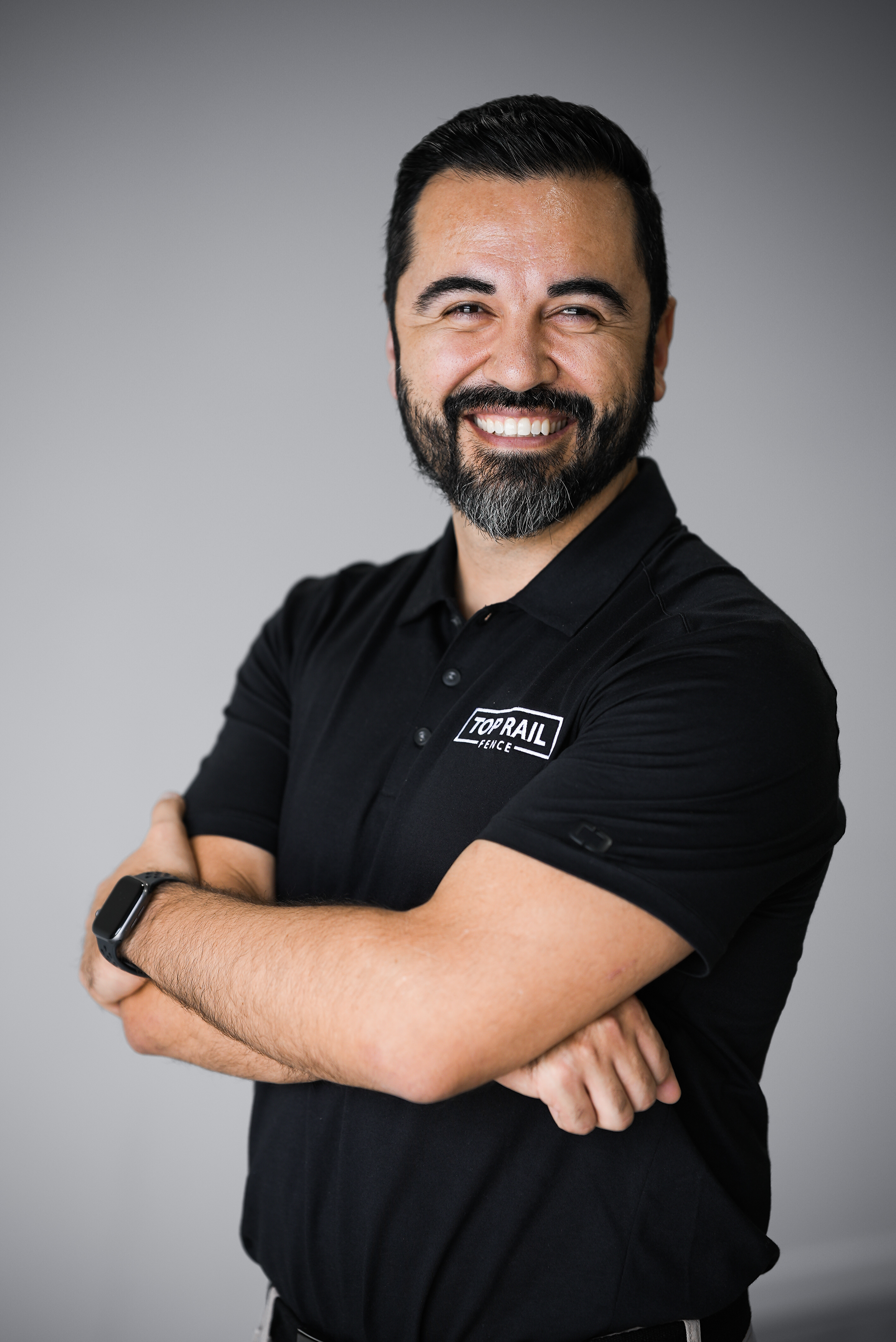 Gabe Gallegos was born and raised in Mount Vernon, WA, and has spent the majority of his life deeply connected to the natural beauty and abundant outdoor activities of the Pacific Northwest. As a professional with a 20-year career in the automotive industry, Gabe excelled in leadership and management positions, including sales, finance, sales management, and sales training. Gabe is active in his community, and he looks forward to offering greater security, safety, and peace of mind to local homeowners and businesses with Top Rail Fence. In his free time, Gabe can be found exploring the great outdoors with his partner Jordana and their 17-month-old daughter or coaching his stepsons's sports teams. Gabe is excited to continue serving the greater Eastside, focusing on anticipating client needs with exceptional customer service, customized solutions, and honest communication.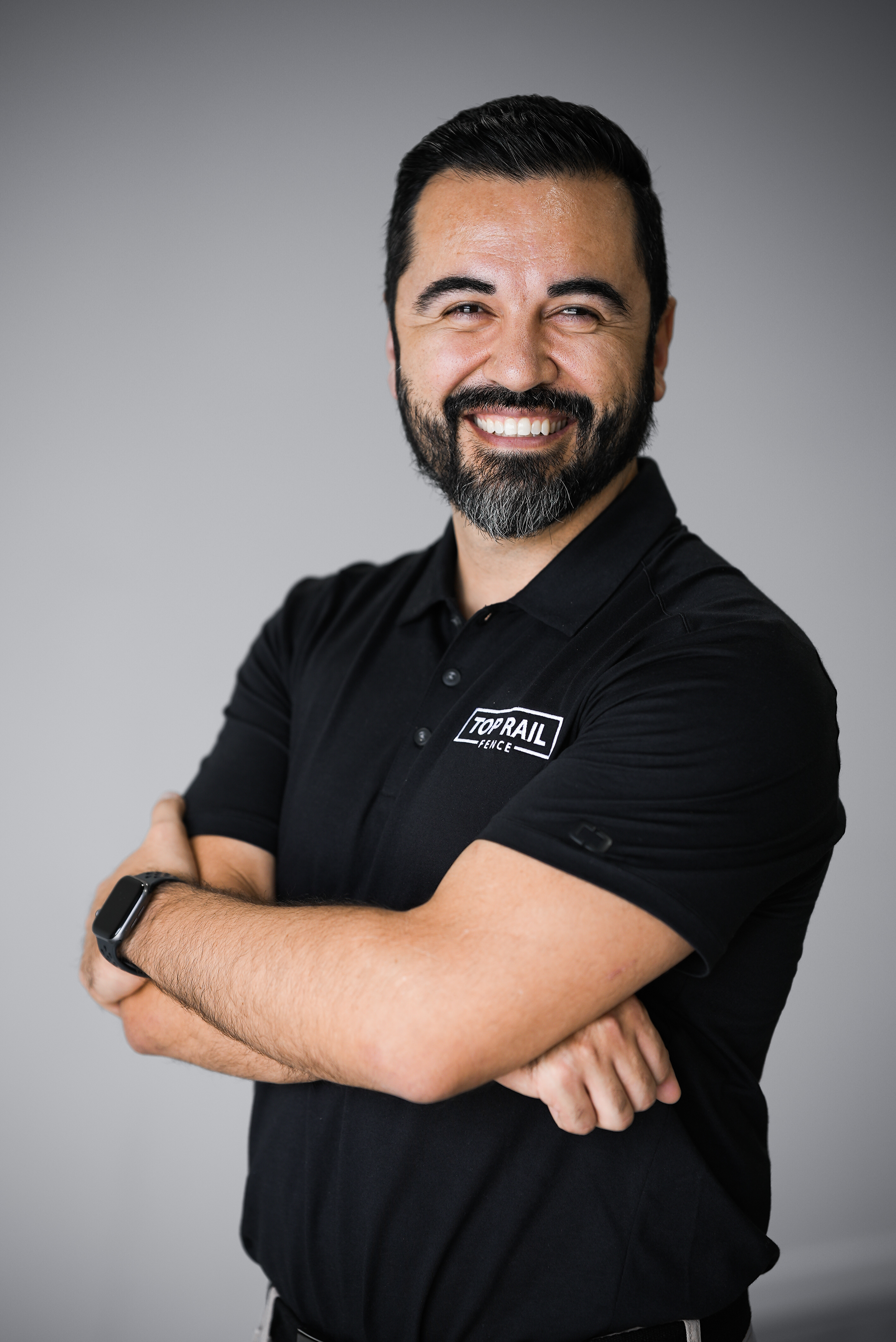 About Kirkland
Kirkland TX is a town situated in a rural area, offering a peaceful and quiet environment away from the hustle and bustle of larger towns and cities. Your entertainment options include:
Juanita Beach Park: A place for relaxation and recreation. With a sandy beach area along Lake Washington, it's a great place to swim, sunbathe, and have picnics.

O. O. Denny Park: One of the oldest parks in Kirkland with a mix of natural beauty and recreational amenities.

Techcity Bowl & Fun Center: For indoor entertainment and family fun, this facility offers bowling lanes, arcade games, laser tag, and a variety of activities suitable for all ages.
After planning your visit to the most enjoyable places in Kirkland TX, it's time to look for a home fencing provider. Top Rail Fence offers the best care and professionalism that your property deserves. Contact us to get your quote.