Top Rail Fence
Collierville, Tennessee
At Top Rail Fence, you can trust our expert fence contractors to get the job done right. Find professional fence installation services to secure your business or agricultural property. And see what makes us one of the best fence companies near you in Collierville, TN. Contact us to start a project with your local Top Rail Fence team today!
Get Your Free Estimate
All Fields Required
Get Your Free Estimate
All Fields Required
"*" indicates required fields
Areas Served
Hours
Friday
9:00 am to 5:00 pm
Saturday
9:00 am to 4:00 pm
Sunday
8:00 am to 3:00 pm
Monday
9:00 am to 5:00 pm
Tuesday
9:00 am to 5:00 pm
Wednesday
9:00 am to 5:00 pm
About Top Rail Fence
It's our mission to deliver top quality fencing made to stand for years to come. That's been true since we were a small Veteran-owned fence company in South Carolina, to today as we proudly serve communities across the country. We provide free on-site estimates for each fencing project, from planning to choosing the best materials for your needs, and finish the job with expertly executed fence installation. Our Top Rail Fence team supports you at every step. Ready to get started? At your North Georgia Top Rail Fence we build wood fences, aluminum fences, chain link fences, vinyl fences, railings, and gates for residential, commercial, and agricultural properties. See why our customers trust us to provide lasting fencing, with every rail and every post.
Expert Fence Installation for Your Unique Needs
Boost the appeal of your home, safeguard your land, or secure your thriving business, with our dependable fencing solutions. Our team is ready to help you find the right fence design and style; explore our expert services and transform your outdoor spaces.
Residential Fencing
Choose professional fencing that complements your home's unique style. Explore residential fencing solutions for extra privacy, outdoor entertaining spaces, and increased safety for kids and pets.
View Residential Services
Commercial Fencing
Explore durable fencing built for your business's security. Install commercial fencing to control access to your property and add barriers to conceal employee-only zones. We can even repair your existing fences and gates.
View Commercial Services
Agricultural Fencing
Protect the herd and rein in rural acreage with fencing for farms and ranches. Keep horses and livestock safe with an easy-to-use fencing and gate system built just for you — we can even help set it up.
View Agricultural Services
Fencing Products at Top Rail Memphis
You can't go wrong with our huge selection of fencing products that are made to last and easy to maintain. For added privacy, security, and curb appeal, explore our range of fencing styles, designs, and materials options to make the perfect choice for your property.
See What We've Built
Need help envisioning what your fence will look like? Explore our gallery for examples of fencing projects we've completed for homeowners, businesses, and farm and ranch owners.
The time it takes to install a fence all depends on the size of the project. You can expect most fence installations to take anywhere from two to four days. When you
get a free estimate
with Top Rail Fence, our experts will provide timing based on your specific job.
When choosing the best type of fence for your home or business, it's important to carefully consider the purpose of your new fence. Do you want a fence that provides added security, privacy, or one that serves as more of a decorative division of space? Our Top Rail Fence team can help you find
fence styles
and designs that meet your needs, fit your budget, and provide a long-lasting fencing solution.
Whether you will need a permit to install a fence largely depends on where you live. More densely populated areas are more likely to require one, while that may not be the case for rural areas. There may also be regulations on how tall your fence can be. The best way to find out if you need a permit is to check with your local government.
The price to install a fence depends on the material and time it takes to complete the project.
Requesting a free estimate
from Top Rail Fence is the best way to get an idea of the price of your project. Plus, our experts can answer your questions about
fence types
and how to get the most value for your fencing job.
Meet The Team
Meet The Team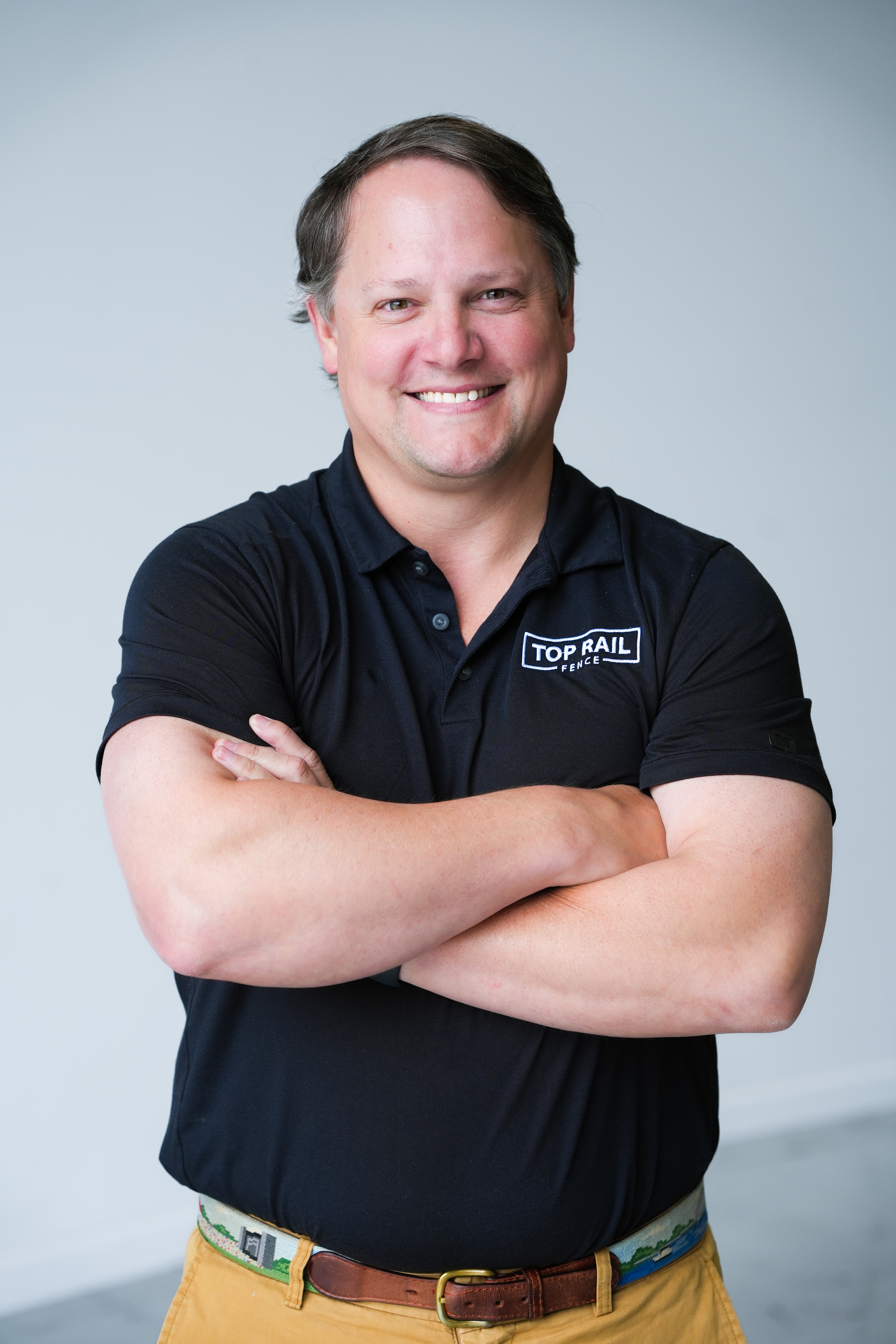 Meet Jack Shannon, a lifelong Memphian, who is bringing a wealth of local knowledge and business experience to Top Rail Fence Memphis . Born and raised in Memphis, he attended Christian Brothers High School and pursued a major in Business Finance at the University of Mississippi. Jack's professional journey began in the realm of home construction during his high school years, followed by several years at his family's lumber manufacturing company. His roles encompassed managing sales teams, production supervisors, and refining scheduling expertise.
Jack's enthusiasm owning his own business with Top Rail Fence Memphis, stems from the opportunity to enhance safety and security in the Memphis community. With a high crime rate and an abundance of mature trees requiring fence replacement, he understands the unique needs of his hometown. Jack is deeply committed to Memphis, a city that holds cherished memories and countless friends and family members. Beyond his personal connections, he possesses an extensive network within the real estate and homebuilding industries. Jack's vision for Top Rail Fence Memphis is to introduce professionalism and exceptional service to the fencing industry, addressing the security, privacy, and pool safety needs of Memphis residents. In a city where word-of-mouth and referrals are vital, Jack Shannon and Top Rail Fence Memphis stand ready to serve and safeguard the Memphis community. Jack is partnering with establish fencing expert, Adam Hatley, to bring Top Rail Fence to the Memphis community and both are excited to continue to serve the local community!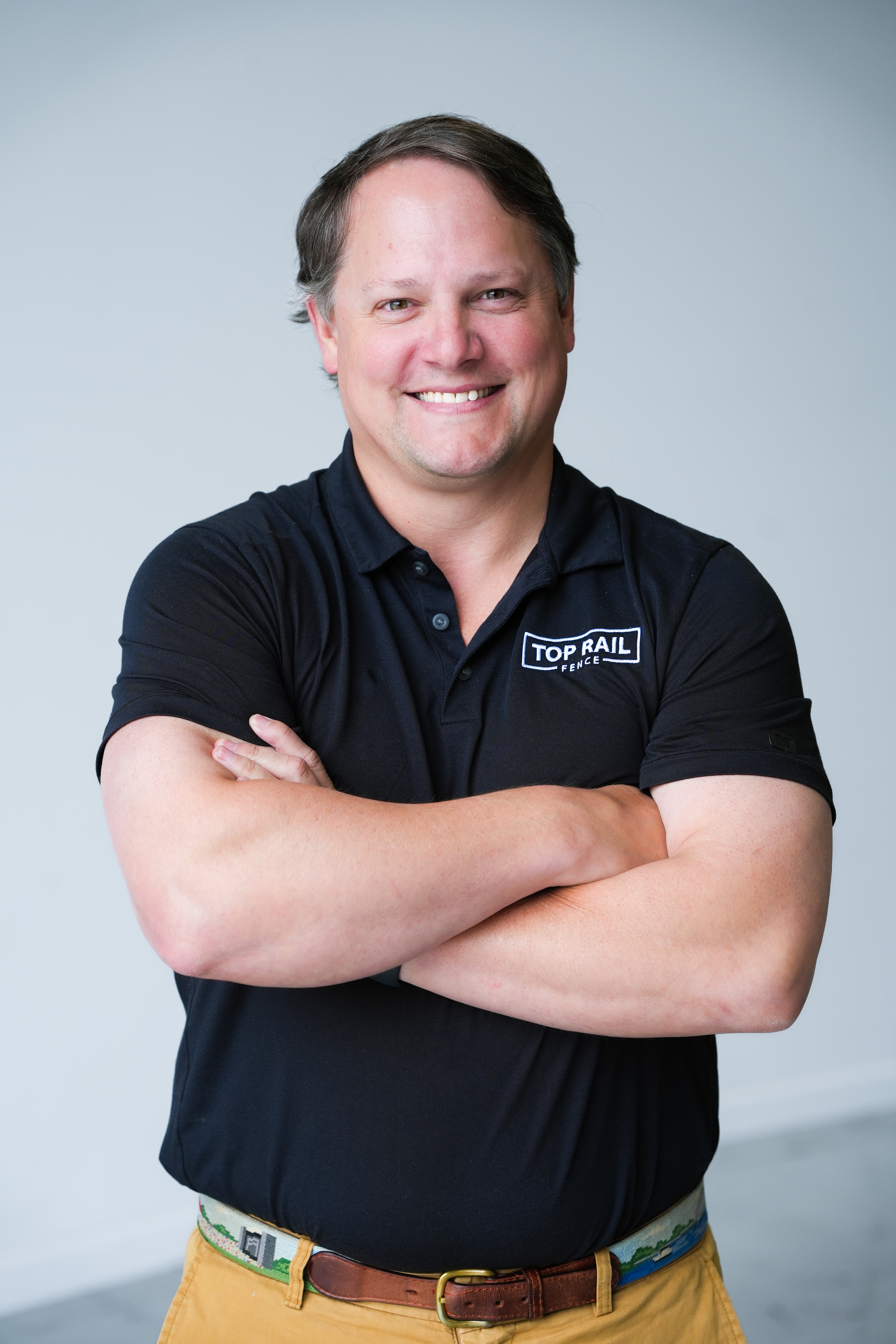 About Collierville
Collierville TN is part of the broader Memphis metropolitan area. Renowned for its family-friendly atmosphere, where neighbors often share familiarity, it provides an array of local events and festivals to foster community spirit.
There are captivating destinations to explore in Collierville, TN:
Herb Parsons Lake: Offering fishing, boating, hiking, and well-maintained walking trails, Herb Parsons Lake is a haven for outdoor enthusiasts.

Sheffield Antiques Mall: Unearth treasures from the past at this expansive mall, which showcases an eclectic collection of vintage finds, collectibles, and one-of-a-kind items.

Funquest Skate and Bowl: For indoor excitement, Funquest Skate and Bowl beckons with roller skating, arcade games, and bowling lanes.
These attractions offer a rich variety of experiences in Collierville TN. And if you're seeking privacy and security for your residence, reach out to Top Rail Fence for a tailored and exceptional service.