Top Rail Fence
Herndon, Virginia
Reviews
Read more
At Top Rail Fence, you can trust our expert fence contractors to get the job done right. Find professional fence installation services to secure your business or agricultural property. And see what makes us one of the best fence companies near you in Herndon, VA. Contact us to start a project with your local Top Rail Fence team today!
Get Your Free Estimate
All Fields Required
Get Your Free Estimate
All Fields Required
"*" indicates required fields
Areas Served
Hours
Friday
9:00 am to 5:00 pm
Saturday
9:00 am to 4:00 pm
Sunday
8:00 am to 3:00 pm
Monday
9:00 am to 5:00 pm
Tuesday
9:00 am to 5:00 pm
Wednesday
9:00 am to 5:00 pm
About Top Rail Fence
It's our mission to deliver top quality fencing made to stand for years to come. That's been true since we were a small Veteran-owned fence company in South Carolina, to today as we proudly serve communities across the country. We provide free on-site estimates for each fencing project, from planning to choosing the best materials for your needs, and finish the job with expertly executed fence installation. Our Top Rail Fence team supports you at every step. Ready to get started? At your North Georgia Top Rail Fence we build wood fences, aluminum fences, chain link fences, vinyl fences, railings, and gates for residential, commercial, and agricultural properties. See why our customers trust us to provide lasting fencing, with every rail and every post.
Expert Fence Installation for Your Unique Needs
Boost the appeal of your home, safeguard your land, or secure your thriving business, with our dependable fencing solutions. Our team is ready to help you find the right fence design and style; explore our expert services and transform your outdoor spaces.
Residential Fencing
Choose professional fencing that complements your home's unique style. Explore residential fencing solutions for extra privacy, outdoor entertaining spaces, and increased safety for kids and pets.
View Residential Services
Commercial Fencing
Explore durable fencing built for your business's security. Install commercial fencing to control access to your property and add barriers to conceal employee-only zones. We can even repair your existing fences and gates.
View Commercial Services
Agricultural Fencing
Protect the herd and rein in rural acreage with fencing for farms and ranches. Keep horses and livestock safe with an easy-to-use fencing and gate system built just for you — we can even help set it up.
View Agricultural Services
Fencing Products at Top Rail Northern Virginia
You can't go wrong with our huge selection of fencing products that are made to last and easy to maintain. For added privacy, security, and curb appeal, explore our range of fencing styles, designs, and materials options to make the perfect choice for your property.
See What We've Built
Need help envisioning what your fence will look like? Explore our gallery for examples of fencing projects we've completed for homeowners, businesses, and farm and ranch owners.
5.0
(5 reviews)
K Bornkamp
Han and his team were exceptional. We were out of town when the team installed the fence, ensuring everything was in order by the time we came back home!
Vicky Smith
Top Rail Fence-Northern Virginia is amazing to work with. Very professional and responsive. They answered every question I had and I was very impressed with their work. I will definitely call them again and refer them to friends and family.
Ray Steen
If you're looking for quality and professionalism, this is the best crew to depend on for your fencing needs. I trust Hann.
Anna Bruce
Top Rail was amazing. Jason and Han helped me with all my questions and made me feel secure about the decision to go with them. Highly recommend!
Jenna Truttschel
Great experience with Top Rail Fence team. Hann was recommended to us by our realtor and after explaining to him the urgency of our situation (moving in with 3 large dogs) he was very attentive and helpful throughout the entire process. He accommodated to our schedule, sent us examples and an estimate very quickly, helped us with the necessary docs that our HOA requested, and kept his word on timeline expectations. The end result is a great looking privacy fence that was exactly what we were looking for. Would definitely recommend!
The time it takes to install a fence all depends on the size of the project. You can expect most fence installations to take anywhere from two to four days. When you
get a free estimate
with Top Rail Fence, our experts will provide timing based on your specific job.
When choosing the best type of fence for your home or business, it's important to carefully consider the purpose of your new fence. Do you want a fence that provides added security, privacy, or one that serves as more of a decorative division of space? Our Top Rail Fence team can help you find
fence styles
and designs that meet your needs, fit your budget, and provide a long-lasting fencing solution.
Whether you will need a permit to install a fence largely depends on where you live. More densely populated areas are more likely to require one, while that may not be the case for rural areas. There may also be regulations on how tall your fence can be. The best way to find out if you need a permit is to check with your local government.
The price to install a fence depends on the material and time it takes to complete the project.
Requesting a free estimate
from Top Rail Fence is the best way to get an idea of the price of your project. Plus, our experts can answer your questions about
fence types
and how to get the most value for your fencing job.
Meet The Team
Meet The Team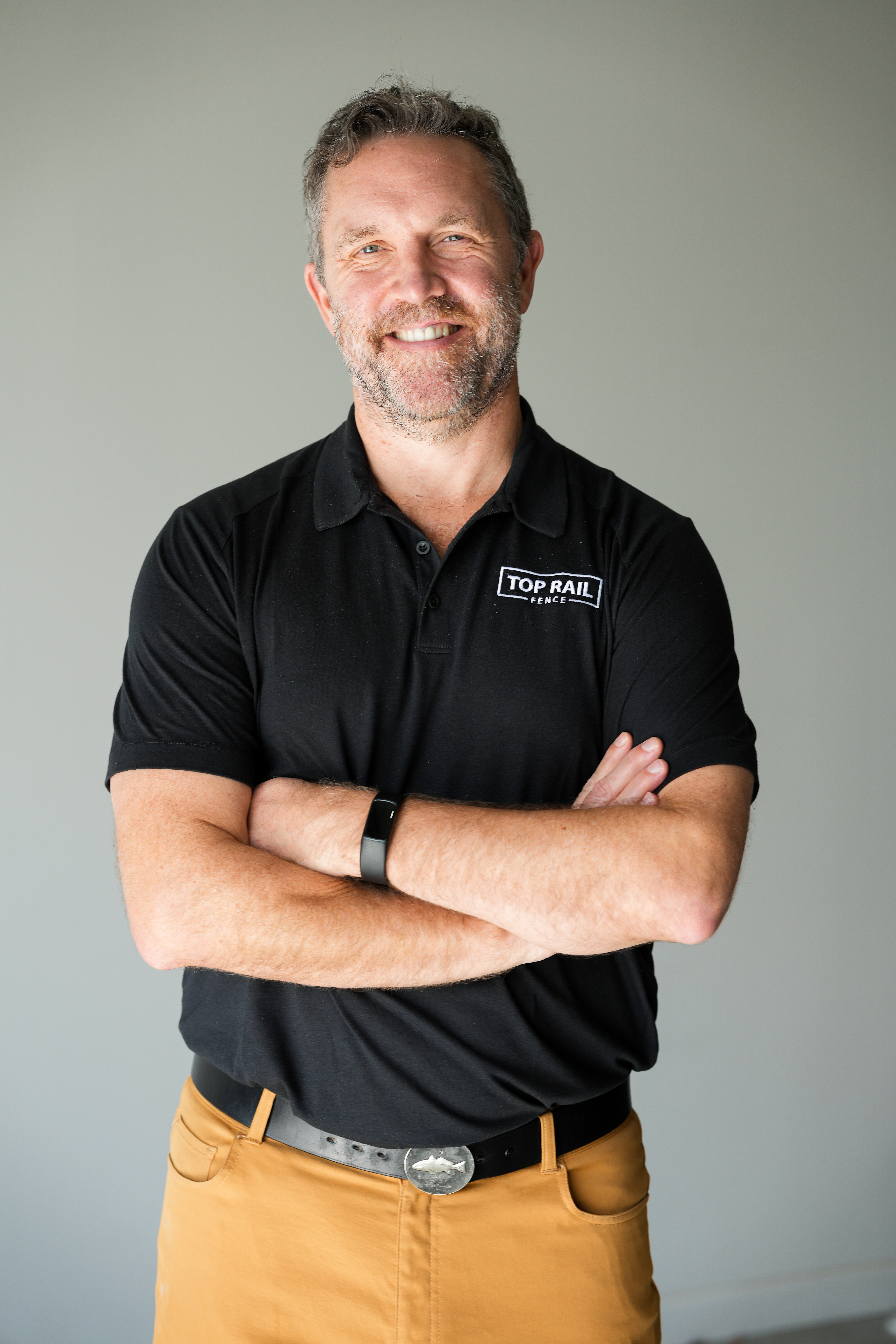 Hann Livingston is the owner and operator of Top Rail Northern Virginia. He moved to the area in 2018 and immediately fell in love with all things Northern Virginia. Hann earned a Master's Degree in Journalism from the Missouri School of Journalism and an MBA from the UCLA Anderson School of Management. After a 15-year career as an executive in the logistics industry, he decided to combine his passion for helping businesses grow with his love of magazine publishing and start Leesburg Lifestyle Magazine. Getting involved in the local community and producing a positive community resource is a dream come true. He is excited to bring excellent customer service and products to homeowners and commercial clients needing fencing. He's a local Rotarian and active as an Ambassador for the Loudoun County Chamber of Commerce. He's also active in promoting the work of many local non-profits. He has two children, enjoys golf and traveling and being outside as much as possible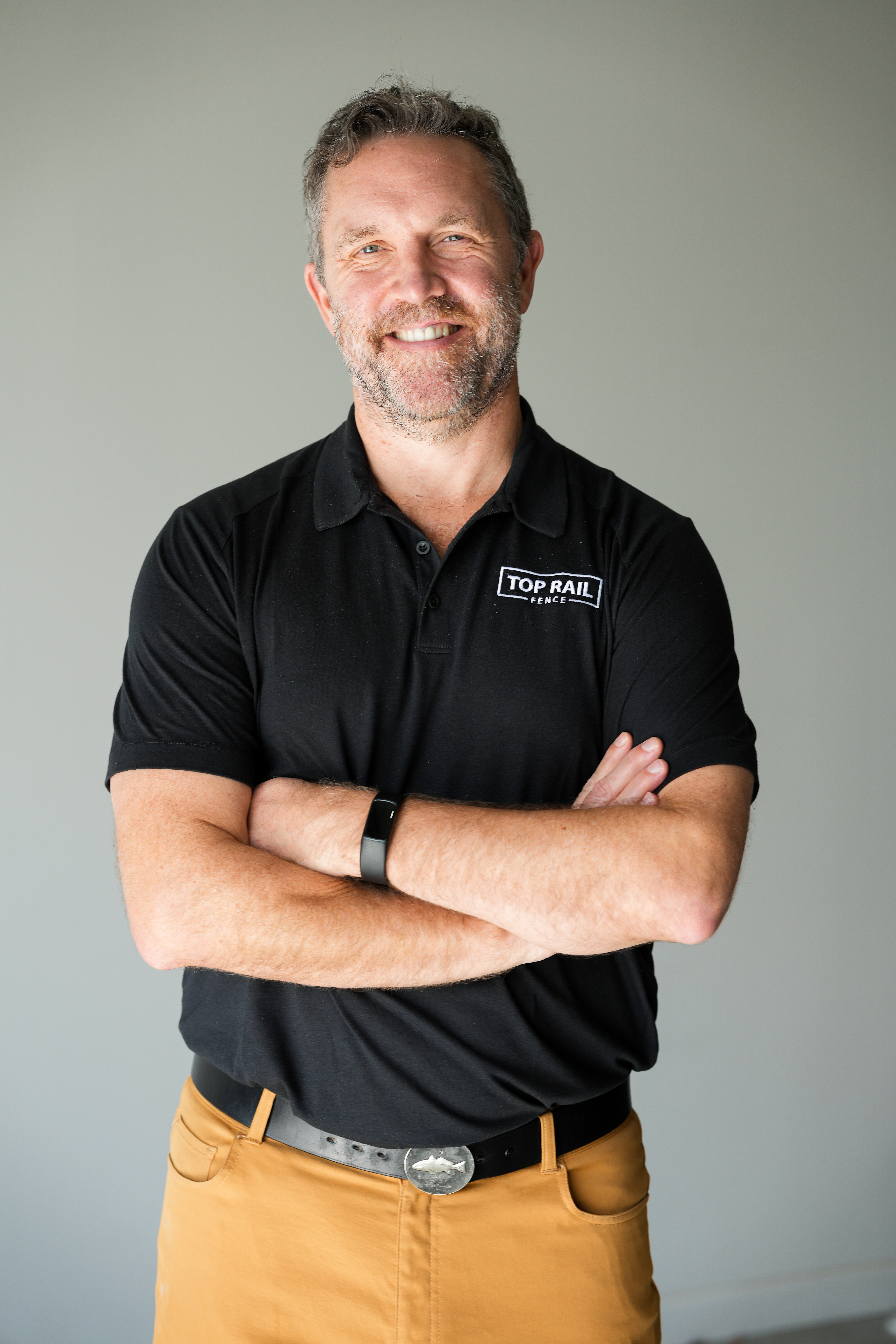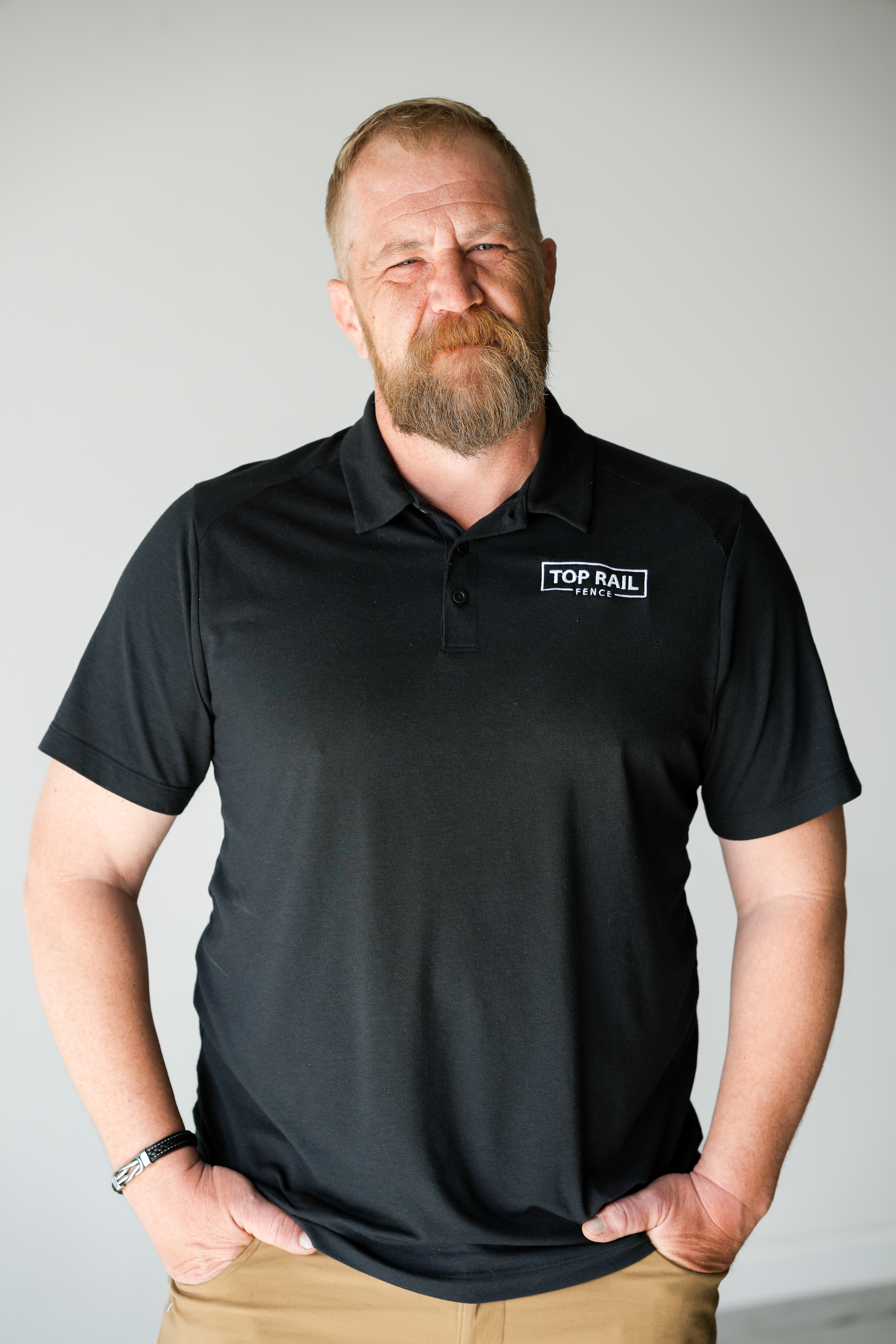 Jason Bartlett is the Director of Operations. He has been in the residential and commercial construction industry for more than 16 years. In that time, he has focused on managing projects and delivering quality service and outcomes for his customers. He has a son and enjoys hunting and fishing, golf and enjoying the outdoors.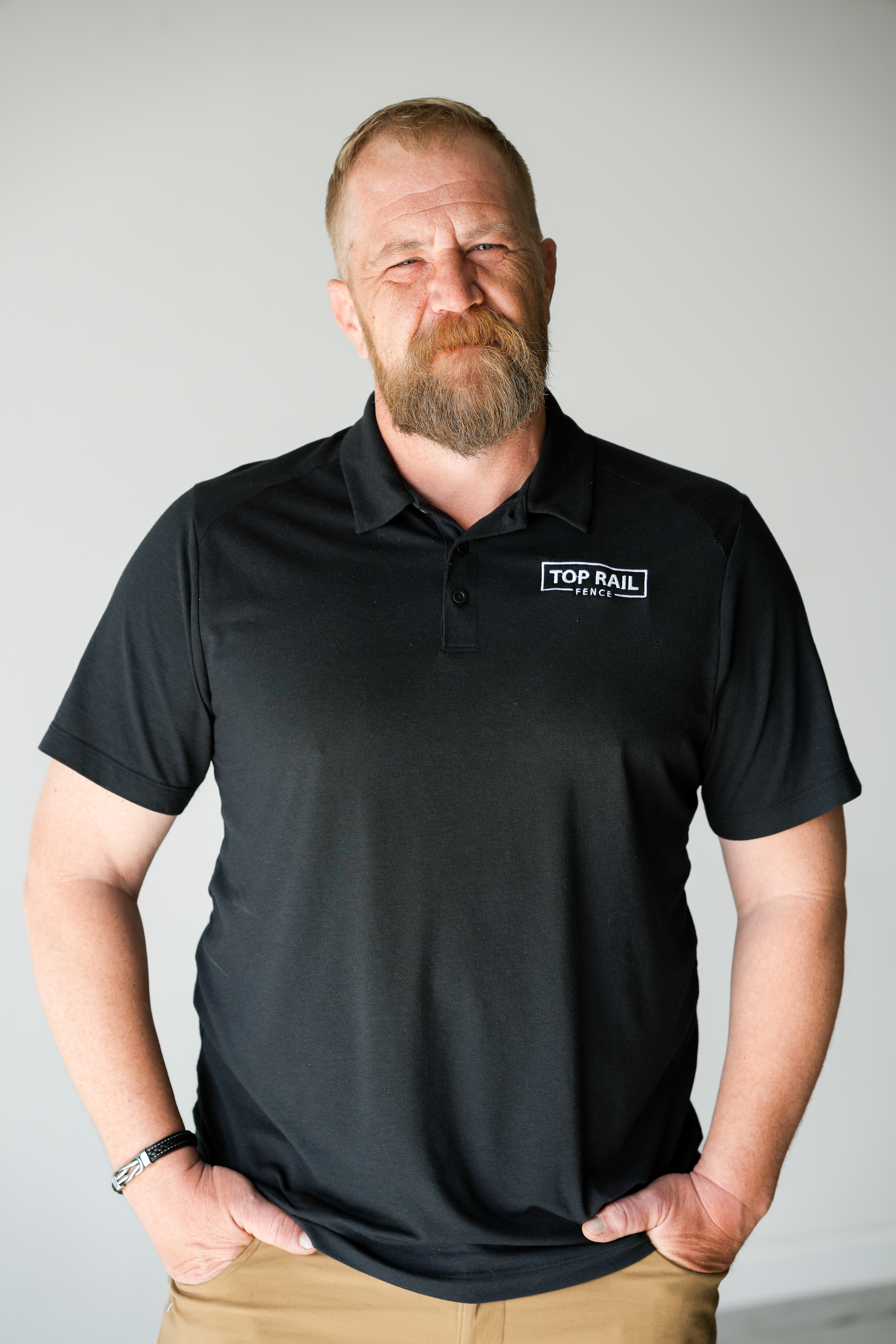 About Herndon
Herndon, Virginia is the largest incorporated town in Fairfax County – in terms of population, yet its footprint is relatively small. While it may have a small footprint, it packs a lot of fun options into a small space. Here are some of the best activities for residents of Herndon:
In terms of history, the Herdon Historic District is a great place to start. It's packed with historical landmarks like the Herdon Red Kaboose, The Big Fire, Herdone Depot, and the Acetylene Gas House.
There's plenty of great food and drinks at local spots like Aslin Beer Company, Jimmys Old Town Tavern, Sully's Pour House, and Mile 20 at Mediterranean Breeze.
For more outdoor fun, there's the Frying Pan Farm Park, and Sugarland Run Stream Valley Trail which runs through 4 miles of Herndon farms and greenways – right next to the river.
Herndon is a sweet little town with plenty to do, and plenty of friendly neighbors. As a Herdon fence company, we hope Top Rail Fence can continue to contribute to this beautiful community.