Top Rail Fence
Conroe, Texas
Reviews
Read more
At Top Rail Fence, you can trust our expert fence contractors to get the job done right. Find professional fence installation services to secure your business or agricultural property. And see what makes us one of the best fence companies near you in Conroe, TX. Contact us to start a project with your local Top Rail Fence team today!
Get Your Free Estimate
All Fields Required
Get Your Free Estimate
All Fields Required
"*" indicates required fields
Areas Served
Hours
Friday
9:00 am to 5:00 pm
Monday
9:00 am to 5:00 pm
Tuesday
9:00 am to 5:00 pm
Wednesday
9:00 am to 5:00 pm
About Top Rail Fence
It's our mission to deliver top quality fencing made to stand for years to come. That's been true since we were a small Veteran-owned fence company in South Carolina, to today as we proudly serve communities across the country. We provide free on-site estimates for each fencing project, from planning to choosing the best materials for your needs, and finish the job with expertly executed fence installation. Our Top Rail Fence team supports you at every step. Ready to get started? At your North Georgia Top Rail Fence we build wood fences, aluminum fences, chain link fences, vinyl fences, railings, and gates for residential, commercial, and agricultural properties. See why our customers trust us to provide lasting fencing, with every rail and every post.
Expert Fence Installation for Your Unique Needs
Boost the appeal of your home, safeguard your land, or secure your thriving business, with our dependable fencing solutions. Our team is ready to help you find the right fence design and style; explore our expert services and transform your outdoor spaces.
Residential Fencing
Choose professional fencing that complements your home's unique style. Explore residential fencing solutions for extra privacy, outdoor entertaining spaces, and increased safety for kids and pets.
View Residential Services
Commercial Fencing
Explore durable fencing built for your business's security. Install commercial fencing to control access to your property and add barriers to conceal employee-only zones. We can even repair your existing fences and gates.
View Commercial Services
Agricultural Fencing
Protect the herd and rein in rural acreage with fencing for farms and ranches. Keep horses and livestock safe with an easy-to-use fencing and gate system built just for you — we can even help set it up.
View Agricultural Services
Fencing Products at Top Rail Northwest Houston
You can't go wrong with our huge selection of fencing products that are made to last and easy to maintain. For added privacy, security, and curb appeal, explore our range of fencing styles, designs, and materials options to make the perfect choice for your property.
See What We've Built
Need help envisioning what your fence will look like? Explore our gallery for examples of fencing projects we've completed for homeowners, businesses, and farm and ranch owners.
5.0
(4 reviews)
Rachel Chancellor
From initial site visit to final walkthrough, I had a great experience with Top Rail Fence. Mark was prompt to answer questions and make adjustments to the quote based on neighbor feedback, and Salvador and his crew were efficient in installation. They unfortunately also had to deal with comments and oversight from said neighbors, but they did so professionally. My family is pleased with the look and quality of the fence, and I am pleased with the personal interactions with the company.
A B
Buying from Top Rail was a great experience. The team was very knowledgeable and patient with my questions. They were very helpful when my husband and I needed help with deciding what fence would work best for us. Friendly and highly competent workers. Excellent service.. I would give them my highest recommendation!
Rachel Bettis
Not only is the quality of their work excellent, it was the interactions, friendly and prompt responses that sold me! Everyone was super nice and I loved how they always checked in to make sure everything was going smoothly! Such a great company to work with. Most definitely recommend Top Rail!!!
Chris H
Wonderful company! They were very attentive, and responded to my request for a quote within minutes! Professional people and a great quality fence, I highly recommend them.
The time it takes to install a fence all depends on the size of the project. You can expect most fence installations to take anywhere from two to four days. When you
get a free estimate
with Top Rail Fence, our experts will provide timing based on your specific job.
When choosing the best type of fence for your home or business, it's important to carefully consider the purpose of your new fence. Do you want a fence that provides added security, privacy, or one that serves as more of a decorative division of space? Our Top Rail Fence team can help you find
fence styles
and designs that meet your needs, fit your budget, and provide a long-lasting fencing solution.
Whether you will need a permit to install a fence largely depends on where you live. More densely populated areas are more likely to require one, while that may not be the case for rural areas. There may also be regulations on how tall your fence can be. The best way to find out if you need a permit is to check with your local government.
The price to install a fence depends on the material and time it takes to complete the project.
Requesting a free estimate
from Top Rail Fence is the best way to get an idea of the price of your project. Plus, our experts can answer your questions about
fence types
and how to get the most value for your fencing job.
Meet The Team
Meet The Team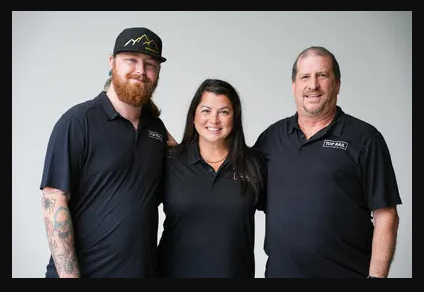 Bio coming soon!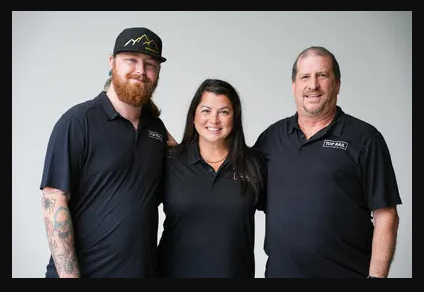 About Conroe
Conroe, TX, is a city surrounded by picturesque landscapes, including the scenic shores of Lake Conroe. It is also known for its vibrant arts and cultural scene. Its proximity to Houston makes it an ideal place for those seeking a balanced lifestyle.
Discover these exciting attractions in Conroe, TX:
Jurassic Quest: This interactive dinosaur exhibit features life-sized animatronic dinosaurs and fossil digs.

7 Acre Wood: A family-friendly amusement park offering mini-golf, petting zoos, playgrounds, zip lines, and pony rides.

Moorhead's Blueberry Farm: Enjoy seasonal blueberry picking in a picturesque farm setting, and indulge in delicious, freshly-picked blueberries.

W. G. Jones State Forest: Immerse yourself in nature with hiking and biking trails, and wildlife viewing.
If you have a property to protect Conroe, TX, inquire about the personalized services of Top Rail Fence, the most reliable fencing company for your home.