Top Rail Fence
Greensboro, North Carolina
Reviews
Read more
At Top Rail Fence, you can trust our expert fence contractors to get the job done right. Find professional fence installation services to secure your business or agricultural property. And see what makes us one of the best fence companies near you in Greensboro, NC. Contact us to start a project with your local Top Rail Fence team today!
Get Your Free Estimate
All Fields Required
Get Your Free Estimate
All Fields Required
"*" indicates required fields
Hours
Friday
9:00 am to 5:00 pm
Saturday
9:00 am to 4:00 pm
Sunday
8:00 am to 3:00 pm
Monday
9:00 am to 5:00 pm
Tuesday
9:00 am to 5:00 pm
Wednesday
9:00 am to 5:00 pm
About Top Rail Fence
It's our mission to deliver top quality fencing made to stand for years to come. That's been true since we were a small Veteran-owned fence company in South Carolina, to today as we proudly serve communities across the country. We provide free on-site estimates for each fencing project, from planning to choosing the best materials for your needs, and finish the job with expertly executed fence installation. Our Top Rail Fence team supports you at every step. Ready to get started? At your North Georgia Top Rail Fence we build wood fences, aluminum fences, chain link fences, vinyl fences, railings, and gates for residential, commercial, and agricultural properties. See why our customers trust us to provide lasting fencing, with every rail and every post.
Expert Fence Installation for Your Unique Needs
Boost the appeal of your home, safeguard your land, or secure your thriving business, with our dependable fencing solutions. Our team is ready to help you find the right fence design and style; explore our expert services and transform your outdoor spaces.
Residential Fencing
Choose professional fencing that complements your home's unique style. Explore residential fencing solutions for extra privacy, outdoor entertaining spaces, and increased safety for kids and pets.
View Residential Services
Commercial Fencing
Explore durable fencing built for your business's security. Install commercial fencing to control access to your property and add barriers to conceal employee-only zones. We can even repair your existing fences and gates.
View Commercial Services
Agricultural Fencing
Protect the herd and rein in rural acreage with fencing for farms and ranches. Keep horses and livestock safe with an easy-to-use fencing and gate system built just for you — we can even help set it up.
View Agricultural Services
Fencing Products at Top Rail Triad
You can't go wrong with our huge selection of fencing products that are made to last and easy to maintain. For added privacy, security, and curb appeal, explore our range of fencing styles, designs, and materials options to make the perfect choice for your property.
See What We've Built
Need help envisioning what your fence will look like? Explore our gallery for examples of fencing projects we've completed for homeowners, businesses, and farm and ranch owners.
5.0
(3 reviews)
Lauren Dillon
Brent and William of Top Rail Fence Triad NC did an excellent job with their customer service, meeting our budget, and with the fence installation. They were prompt with phone calls, text messages, and emails. They provided a free estimate and quoted us day of as well as sending an email estimate. Our fence was completed in one day, and when a cable/internet line was accidentally cut (due to poor markings by 811, not Top Rail) they contacted our service provider and had the issue fixed the same day. William was on-site the entire day and answered any questions we had during the installation. Top Rail Fence Triad NC made the process of obtaining an estimate along with the installation very smooth, and we think our fence looks great!
Cyndi Johnson
This company was wonderful to work with. They did a wonderful job at my home. The crew was the hardest group of folks I've seen in awhile. We highly recommend this company again! Great work guys! Thanks William and Brandon and their crew! Very happy with their workmanship.
Paula STOP
We had our fence replaced with top rail. They are professional and provide reasonable pricing. I was kept informed each step of the way. Very happy with the results!!
The time it takes to install a fence all depends on the size of the project. You can expect most fence installations to take anywhere from two to four days. When you
get a free estimate
with Top Rail Fence, our experts will provide timing based on your specific job.
When choosing the best type of fence for your home or business, it's important to carefully consider the purpose of your new fence. Do you want a fence that provides added security, privacy, or one that serves as more of a decorative division of space? Our Top Rail Fence team can help you find
fence styles
and designs that meet your needs, fit your budget, and provide a long-lasting fencing solution.
Whether you will need a permit to install a fence largely depends on where you live. More densely populated areas are more likely to require one, while that may not be the case for rural areas. There may also be regulations on how tall your fence can be. The best way to find out if you need a permit is to check with your local government.
The price to install a fence depends on the material and time it takes to complete the project.
Requesting a free estimate
from Top Rail Fence is the best way to get an idea of the price of your project. Plus, our experts can answer your questions about
fence types
and how to get the most value for your fencing job.
Meet The Team
Meet The Team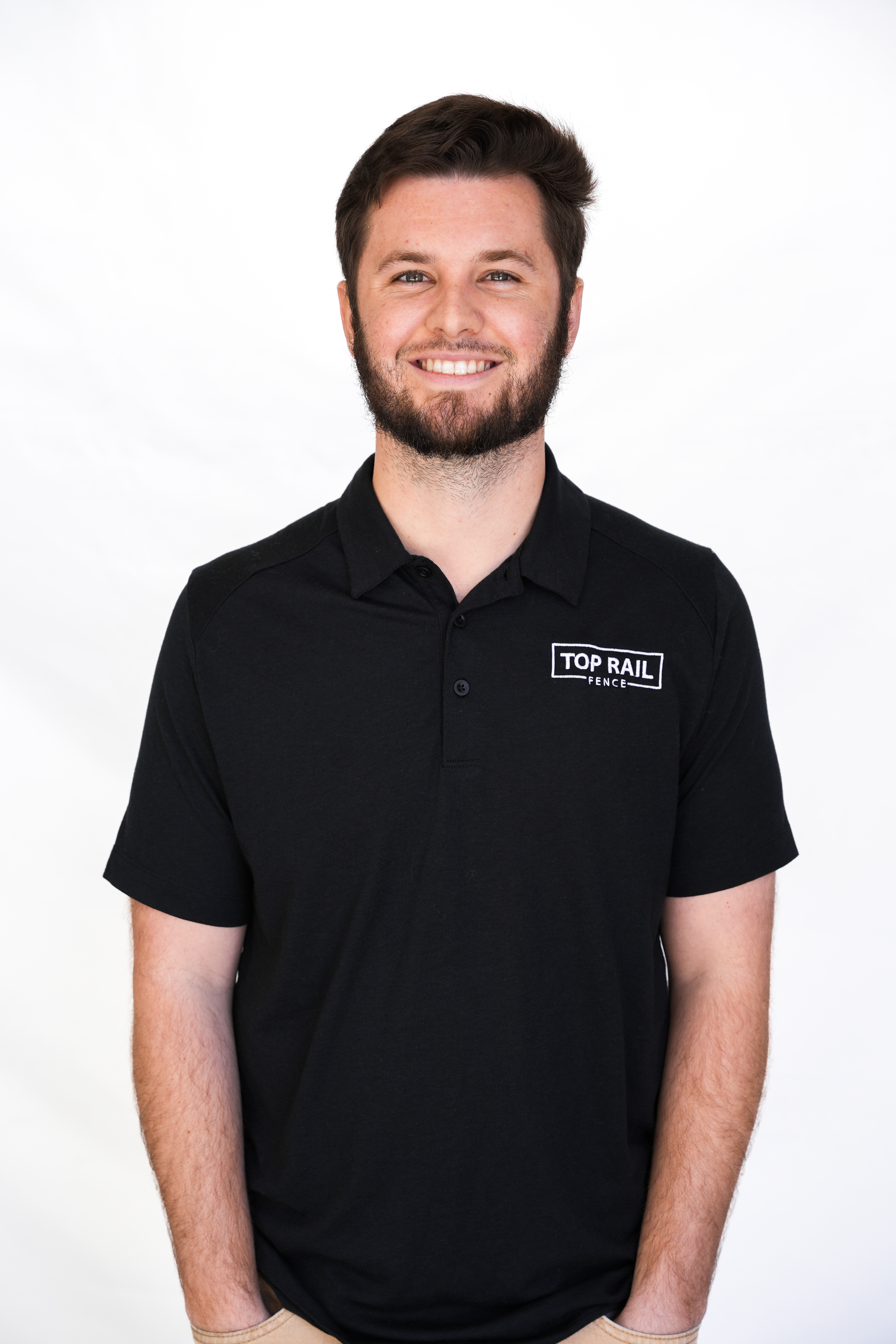 Bio coming soon!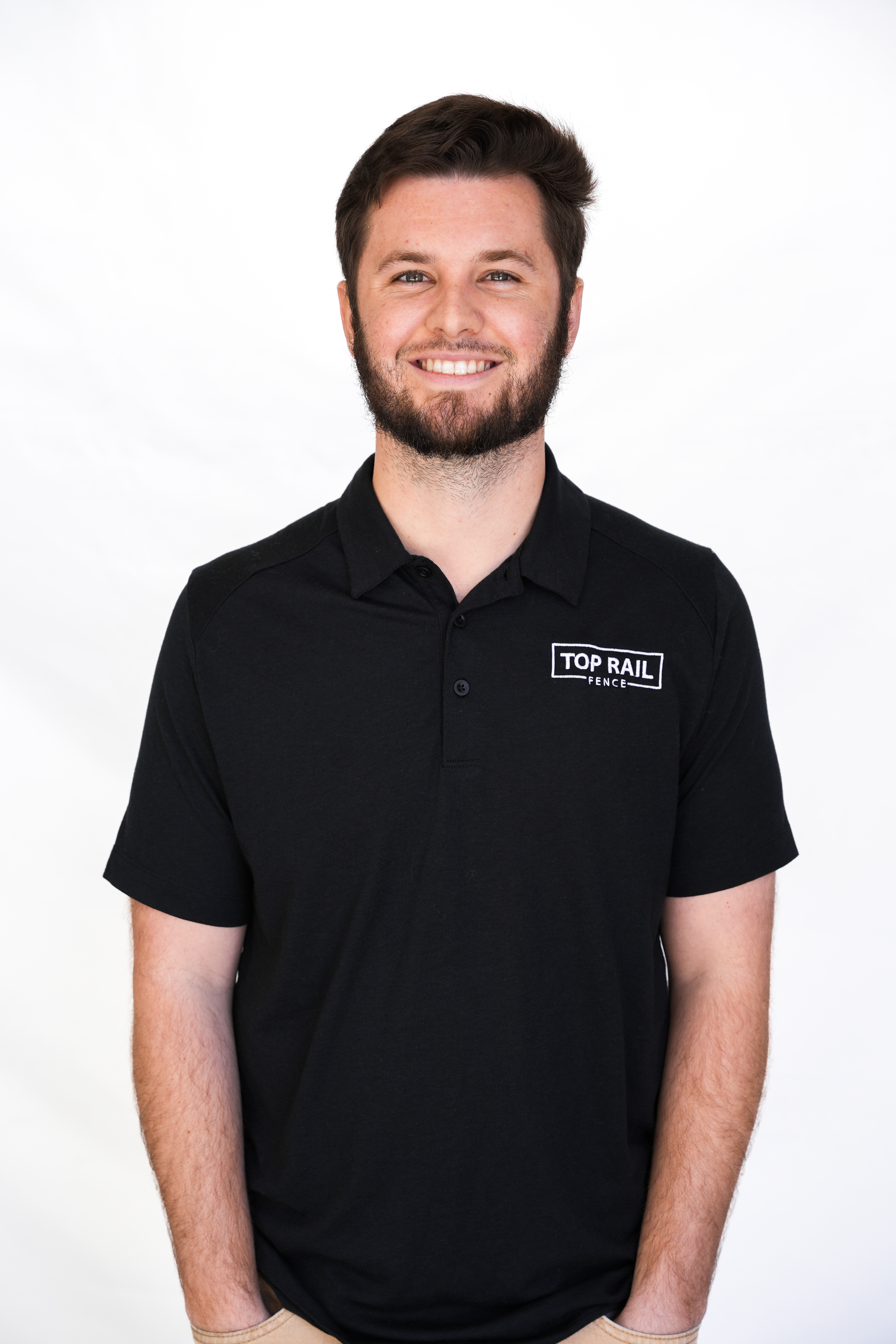 About Greensboro
The third-largest city in North Carolina, Greensboro is located in the Piedmont region, surrounded by hills, forests, and a variety of gardens and arboretums that honor its name.
If you are looking for some interesting things to do in Greensboro NC, consider these spots:
International Civil Rights Center & Museum: Located in the former F.W. Woolworth building, where the famous sit-in protests took place in 1960, this site played a pivotal role in the Civil Rights Movement.

Greensboro Science Center: A combination of a science museum, a zoo, and an aquarium. It features hands-on exhibits and an outdoor zoo with a diverse collection of animals and an aquarium.

Tanger Family Bicentennial Garden: Explore various themed gardens, walking paths, and water features. The garden is a popular spot for relaxation, photography, and enjoying the beauty of nature.
Greensboro NC is a city surrounded by natural wonders to enjoy, but if you're looking for security and privacy, don't hesitate to contact Top Rail Fence for the most reliable home fencing service.